Construction accounts for 36% of global energy consumption and 39% of carbon emissions. Fortunately, the design of HVAC systems offer an enormous untapped potential for improving the climate impact of our buildings. Whether it's about more efficient solutions that reduce energy and water consumption, or the phasing out of refrigerants with high global warming potential (GWP), there is much we can do already today.
Alfa Laval is a trusted supplier within all HVAC and refrigeration sectors. Our broad portfolio of plate heat exchanger technologies, developed with nearly 90 years of experience, form the core of the market's most modern, most efficient HVAC systems in a wide range of applications. We are even home to some of the industry's foremost experts in optimizing systems for use with natural and low-GWP refrigerants. If you're looking to improve efficiency, contact us today to learn how a partnership with Alfa Laval can accelerate the sustainability of your HVAC solutions.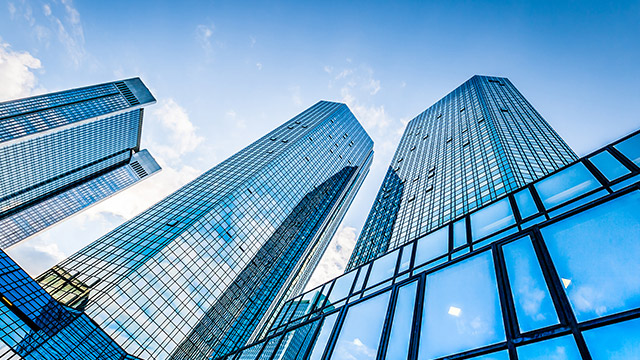 Energy efficiency in a cost-effective and sustainable way
Are you looking to improve the energy efficiency of your HVAC system? Listen to Enrico Dall'Armellina, Product Manager at Alfa Laval for brazed plate heat exchangers, to learn about the unique innovations that we have developed to enable unparalleled thermal efficiency in our solutions. Thanks to these designs, we can cost-effectively reduce energy consumption within a small unit footprint.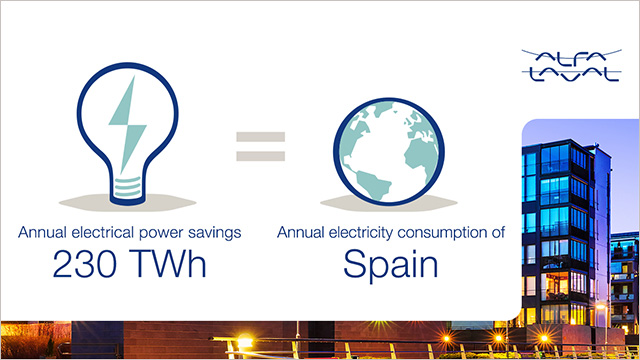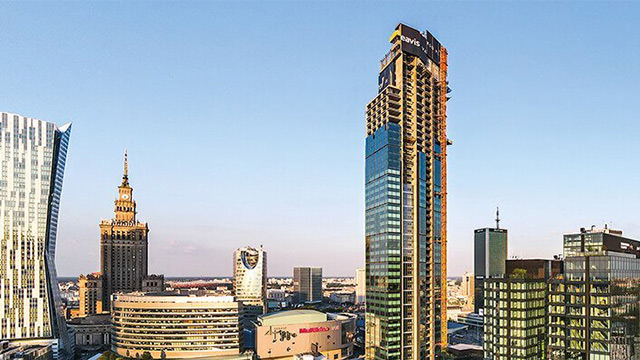 Reaching new heights in performance
Measuring an astonishing 310 metres high, Varso Place in Warsaw, Poland will be the EU's tallest building. The unique, mixed-use project creates a range of demanding HVAC needs. To solve them, the developers are installing advanced HVAC systems that provide exceptional efficiency thanks to Alfa Laval's plate heat exchanger technology. These solutions will enable a 23% reduction in energy demands. By saving this energy, the highly efficient plate heat exchangers will also greatly reduce Varso's carbon footprint while simultaneously catering for the HVAC needs of the building's occupants.
Sparking up HVAC in the metropolitan area of Milan
Alfa Laval supplies AHRI performance certified heat exchangers for a healthier and more sustainable living and working environment. With the supply of 8 AHRI performance certified gasketed plate heat exchangers for an HVAC office and commercial building project in the Milan area, Alfa Laval provides optimal sustainable products for the LEED and WELL certified buildings, Spark One and Spark Two, in Milan's Santa Guilia district.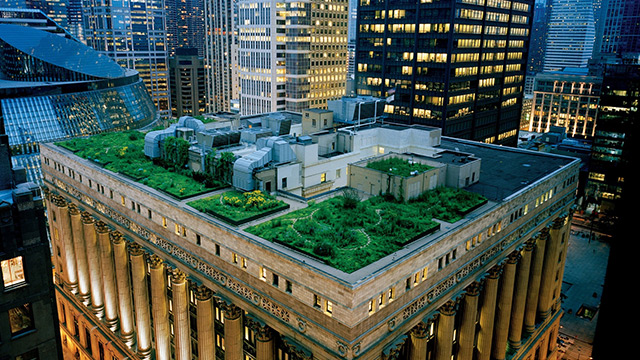 Air conditioning and heat pump solutions
When it comes to air conditioning and heat pumps, energy efficiency together with requirements for low-GWP refrigerants, are essential. Alfa Laval is working close with customers and universities to accelerate development and offer plate heat exchangers that are designed to meet new application regulations.


Data center cooling
Energy efficient cooling is critical to building more sustainable data center operations. Alfa Laval has been a trusted partner to the IT industry for decades, working with customers to design reliable, environmentally friendly data center cooling systems. We offer expertise to enable new opportunities for free cooling and energy savings in server rooms of all sizes, all around the globe.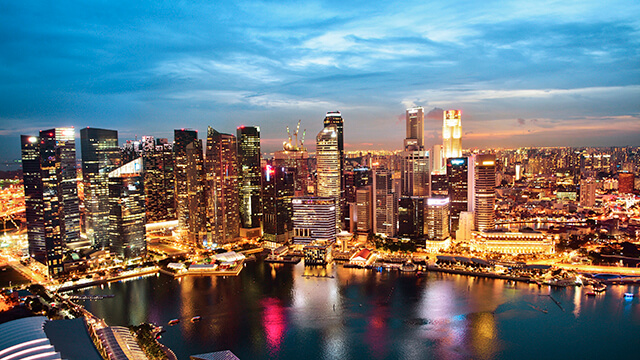 District cooling
Alfa Laval has been the frontrunner in the development of plate heat exchangers suitable for the demanding conditions in district cooling installations. Our heat exchangers are designed for and used all around the globe to provide cost-effective, energy efficient and comfortable cooling.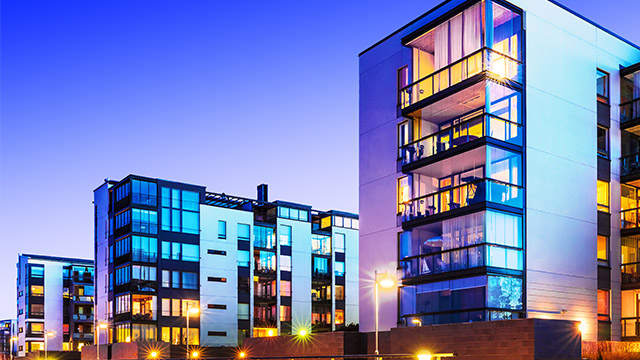 District heating
Heat exchangers are one of the core components in district heating systems. Alfa Laval has long been engaged in providing the best suitable heat exchangers to this industry. Apart from efficient and high-quality products, we also offer the unique advantage of application knowledge based on many decades of experience.
Looking for more tools and expertise?
Want to get more of the knowledge Alfa Laval has gained in our nine decades of experience in thermal transfer? Does your business need to access BIM files, 3D drawings or other consultant tools? Take a spin over to our Alfa Laval Heating & Cooling Hub for the latest resources for your industry.
Alfa Laval gasketed plate-and-frame heat exchangers
Our wide range of gasketed plate heat exchangers is suitable for a huge scope of applications from heating, cooling and heat recovery to condensation and evaporation. Based on our work with customers, we continuously update their design to better meet the demands of your processes. Today's models set all new standards of efficiency, reliability and serviceability.
Alfa Laval brazed plate exchangers
Our copper-brazed plate heat exchangers are a compact, efficient and maintenance-free solution for heating, cooling, evaporation and condensing in numerous applications. Each unit is designed for duty optimization, with a range of unique features that ensure both superior thermal performance and maximum reliability.
Alfa Laval fusion bonded plate exchangers
Our patented AlfaFusion bonding technology creates highly efficient, compact heat exchangers made entirely of stainless steel. Virtually maintenance free and capable of handling extremely high pressures and temperatures, they are an ideal heat transfer solution for challenging applications, including those involving natural and low-GWP refrigerants.
Экологически чистая энергия
Партнерство в целях устойчивого развития
Свяжитесь с нами, чтобы узнать больше
Свяжитесь с нами сегодня, чтобы получить дополнительную информацию о решениях для устойчивого развития.