Wet/dry auxiliary cooling system for 1,100 MW power plant
How do you combine wet/dry auxiliary cooling systems in extreme environments? In North Las Vegas, Chuck Lenzie Generating Station uses the Alfa Laval Niagara Wet Surface Air Cooler (WSAC) wet/dry system solution to meet the challenge in this hot, dry location. See more details on how our wet/dry system can maximize water conservation.
DATE
2023-11-28
Customer: Chuck Lenzie Generating Station
Location: North Las Vegas, Nevada
Application: Auxiliary cooling
The challenge: Cooling the closed loop auxiliary water while conserving makeup water based on allowed annual estimates of maximum water availability.
The solution: Considering annual weather data and water availability it was decided to design a wet/dry system to operate dry below 80ºF ambient and wet/dry above 80ºF ambient to achieve the site water limitations. The resulting solution reduced the site's water consumption to only seven percent of a conventional water only solution.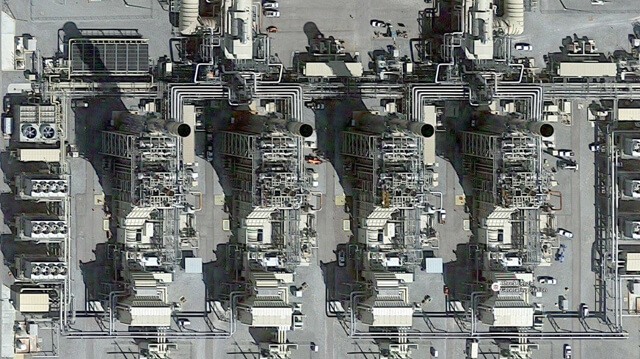 Alfa Laval Wet Surface Air Coolers (WSAC®) are custom built, closed-loop cooling and condensing systems that combine high performance, low operating costs, compact size and reliable operation.
Benefits
Ability to achieve the aux cooling water temperature needed even at the hottest summer periods of over 100ºF ambient while still staying within the extreme water limitations.
Simultaneous design of both the wet and dry side of the system.
Download the full application study
Download the full application study