Замена и модернизация для сепараторов
Besides ensuring that your vessel can continue to operate without disruption, keeping up-to-date with the latest separator technology creates opportunities for fuel savings and increased profitability. Alfa Laval knowledge and experience can help you identify the optimal equipment to match your specific needs.
What we do
Trained Alfa Laval specialists advise you about new equipment that can reduce your operating costs or modernize your onboard systems, so that you can keep pace with an ever-changing marine industry. You get the best guidance about which upgrades are available, as well as advice about when to consider upgrading. We can also make sure that your crew has the best service tools available for their use.
An Alfa Laval Performance Audit as you prepare for your next dry docking is an excellent opportunity to review and discuss alternatives for replacements and retrofits.
Как мы можем вам помочь?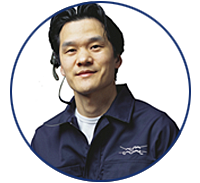 Обращайтесь к нам с вопросами и запросами на обслуживание.
Телефон аварийной службы морского судоходства: +46 4636 7700.
Benefits
Improved performance
Reduced power consumption, wear and oil losses
Less downtime and cost for planned or unplanned service
Reduced total cost of ownership
Compliance with new legislation
Easier operation and improved automation
Scope of service
Alfa Laval offers a range of services that can be tailored to your needs and the age and operating pattern of your vessel. They include replacements for all centrifugal separators used in the marine industry, regardless of type or brand.
Examples include:
New fuel oil separators
New lube oil separators
New diesel separators
New hydraulic oil separators
New oily water separators
New waste fuel recovery and sludge reduction separators
Other 360° Service Portfolio services for your equipment
Commissioning for Separators
Spare Parts for Separators
Condition Monitoring Spare Parts for Separators
Service Tools for Separators
Service Kits for Separators
Preventive Maintenance for Separators
Troubleshooting for Separators
Repair for Separators
Cleaning Services for Separators
Performance Audit Marine for Separators