Услуги по промывке для генератора пресной воды
Keeping the plates of your freshwater generator as clean as possible is essential to optimizing performance. Alfa Laval Cleaning-In-Place (CIP) protects your freshwater generator with no equipment dismantling, thus saving valuable time for your crew.
What we do
The CIP unit is a system for removing scale in the evaporator section and fouling in the condenser section of your Alfa Laval freshwater generator. CIP restores optimal production of fresh water without the need for dismantling and with minimal use of cleaning chemicals. The fully automated cleaning process, which takes between 4 and 6 hours, eliminates time-consuming manual cleaning by your crew.
Как мы можем вам помочь?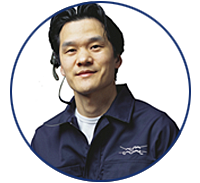 Обращайтесь к нам с вопросами и запросами на обслуживание.
Телефон аварийной службы морского судоходства: +46 4636 7700.
Benefits
Optimize equipment performance
Maintain a high level of production
Avoid expensive damage to gaskets and plate pack during manual cleaning
Minimize chemical consumption in cleaning
Scope of supply
The CIP unit comprises:
Tank
Hoses
Connection kit (included in CIP delivery)
Flow valves
Feed pump with starter
Also required:
Specially formulated Alfa P-Scale cleaning agent, available through an Alfa Laval distribution centre
Alfa P-Neutra for neutralizing Alfa P-scale
Fresh water supply to dilute Alfa P-Scale
Power supply of 230V or 115V
Scope of service
The service interval for CIP depends on the operating conditions of your freshwater generator. However, it is generally advised to perform CIP:
After a previously specified number of production hours
When the production of fresh water drops below 90% of the normal capacity
At a fixed interval to maintain optimal performance and production
Other 360° Service Portfolio services for your equipment
Commissioning for freshwater generators
Commissioning Supervision for freshwater generators
Condition Audit for freshwater generators
Exchange for freshwater generator plate packs
Performance Audit for freshwater generators
Preventive Maintenance for freshwater generators
Reconditioning for freshwater generators
Redesign for freshwater generators
Repair for freshwater generators
Replacement & Retrofit for freshwater generators
Service Kits for freshwater generators
Service Tools for freshwater generators
Spare Parts for freshwater generators
Training for freshwater generators
Troubleshooting for freshwater generators