Preventive Maintenance for freshwater generators
Service from Alfa Laval specialists secures the uptime and efficiency of your freshwater generator. Alfa Laval has a comprehensive preventive maintenance programme that can be tailored to meet your budget, designed to ensure reliability and optimal performance over the lifetime of your equipment. By servicing your equipment only when necessary, you can ensure operational reliability and maintain performance.
What we do
Specially trained Alfa Laval service engineers perform preventive maintenance of your freshwater generator according to a well-defined scope of work that has been customized to your needs. Service is conducted on board your vessel at an interval based on Alfa Laval experts' recommendations, depending on your specific conditions. The programme focuses on maintaining your unit's efficiency to extend its lifetime and minimize total cost of ownership.
Thanks to Alfa Laval's worldwide presence, preventive maintenance can be performed in most harbours around the globe. If your freshwater generator needs additional repair work, the service is available at a state-of-the-art Alfa Laval service centre.
Как мы можем вам помочь?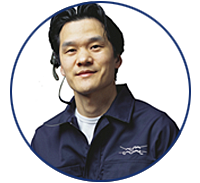 Обращайтесь к нам с вопросами и запросами на обслуживание.
Телефон аварийной службы морского судоходства: +46 4636 7700.
Benefits
Delivers peace of mind and operating reliability

Reduces downtime and production losses
Promotes safe operation and prevents accidents

Offers ideal service intervals to meet your process requirements
Optimizes freshwater generator operation and maintenance costs
Delays investments
Extends the overall lifetime of the freshwater generator
Scope of service
Alfa Laval Preventive Maintenance is a service that can be tailored to meet both your budget and the specific needs of your vessel. The general offering includes:
Analysis of operating conditions
Recommendation of service intervals and maintenance plan according to the application
Onsite performance after one, two and five years of service
Supply of spare parts with OEM warranty
Service reporting
Recommendations for repair in a service centre, if needed
Based on expert experience, our service engineers employ the following step-by-step process:
System inspection
Disassembly
Equipment inspection
Renewal of wear parts
Assembly
Check and adjust
Function check and report
Other 360° Service Portfolio services for your equipment
Cleaning Services for freshwater generators
Commissioning for freshwater generators
Commissioning Supervision for freshwater generators
Condition Audit for freshwater generators
Exchange for freshwater generator plate packs
Performance Audit for freshwater generators
Reconditioning for freshwater generators
Redesign for freshwater generators
Repair for freshwater generators
Replacement & Retrofit for freshwater generators
Service Kits for freshwater generators
Service Tools for freshwater generators
Spare Parts for freshwater generators
Training for freshwater generators