If your separator experiences unusual variations in operation, a breakdown or even excessive wear, it is important to secure quality repair with minimal downtime. Thanks to strategically located service centres around the globe, Alfa Laval experts are close by to return your separator to optimal performance.
What we do
Under your supervision, specialized Alfa Laval service engineers inspect your equipment on board to identify service needs and determine whether repair would best be handled at an Alfa Laval Service Centre. Our specialists provide a proposal and recommend the scope of the work.
We then repair your separator according to your specific requests, summarizing our activities in a report once the work is completed. Our state-of-the-art Alfa Laval Service Centres, which use the latest technologies and environmentally sound process, provide the same high quality of service regardless of location.
Как мы можем вам помочь?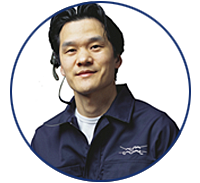 Обращайтесь к нам с вопросами и запросами на обслуживание.
Телефон аварийной службы морского судоходства: +46 4636 7700.
Benefits
Expert assessment of repair needs
Repair according to expert recommendations to restore original performance
Reduced transport and downtime thanks to strategically located service centres
Quick turnaround
Fully restored separator performance
Extended separator lifetime
Scope of service
Alfa Laval Service Centres offer a variety of services for use in repairs, including:
Cleaning
Inspection
Welding
Hard surface coating
Balancing
Testing
Other 360° Service Portfolio services for your equipment
Commissioning for Separators
Spare Parts for Separators
Condition Monitoring Spare Parts for Separators
Service Tools for Separators
Service Kits for Separators
Preventive Maintenance for Separators
Troubleshooting for Separators
Cleaning Services for Separators
Replacement and Retrofit for Separators
Performance Audit Marine for Separators