Сервисные комплекты для генераторов пресной воды
Regular maintenance according to recommended service intervals is essential to safeguarding the performance of your freshwater generator and preventing unplanned downtime. Alfa Laval Service Kits simplify your maintenance activities, saving you both time and money.
What we do
Based on years of experience, our experts have developed Alfa Laval Service Kits that include everything you need for planned maintenance. Kits are available to help you throughout the lifecycle of your freshwater generator, from commissioning to preventive maintenance to intermediate or major service.
Alfa Laval Service Kits feature only genuine Alfa Laval spares and contain the most up-to-date parts. This ensures that your equipment uses the latest technology available.
Как мы можем вам помочь?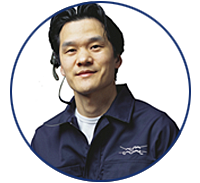 Обращайтесь к нам с вопросами и запросами на обслуживание.
Телефон аварийной службы морского судоходства: +46 4636 7700.
Benefits
Top performance
Highest reliability ‒ no unnecessary breakdowns
Perfect match – original parts designed for your equipment and operating conditions
Shorter order handling time – one order number for a complete service kit
Scope of supply
Alfa Laval Service Kits contain all the genuine spare parts required for a specific service event. This reduces order handling time and offers an advantage over purchasing individual parts, since multiple parts are needed for most maintenance procedures. If design changes have been made to a part, an updated part is automatically included.
The following Alfa Laval Service Kits are available for freshwater generators:
Compressor service/repair kits

Intermediate repairs
Major repair
Spare parts kits (AQUA Blue)

For frame parts
For freshwater pump
For ejector pump
For valve spares
For new instrument gauges
For ejector parts
Other 360° Service Portfolio services for your equipment
Cleaning Services for freshwater generators
Commissioning for freshwater generators
Commissioning Supervision for freshwater generators
Condition Audit for freshwater generators
Exchange for freshwater generator plate packs
Performance Audit for freshwater generators
Preventive Maintenance for freshwater generators
Reconditioning for freshwater generators
Redesign for freshwater generators
Repair for freshwater generators
Replacement & Retrofit for freshwater generators
Service Tools for freshwater generators
Spare Parts for freshwater generators
Training for freshwater generators
Troubleshooting for freshwater generators