Genuine separator spare parts for genuine protection
Fuel separators perform a vital role in a ship's fuel line, removing water and abrasive particles from the fuel before they can reach the engine. At sea, loss of separation performance or worse – separator breakdown – can lead to serious delays, costly repairs, and even physical danger to ships and their crew.
Protecting engines from cat fines damage
In the low-sulphur fuel era, separator performance is more important than ever before. As more low-sulphur fuel products enter the market, the levels of cat fines are rising. Only well-maintained separators can be trusted to keep cat fine concentrations within the engine manufacturers' recommendations. And if hard, abrasive cat fines are not efficiently removed from the fuel, they can quickly cause extensive – and costly – engine damage.
Как мы можем вам помочь?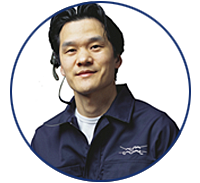 Обращайтесь к нам с вопросами и запросами на обслуживание.
Телефон аварийной службы морского судоходства: +46 4636 7700.
Fit for purpose?
Reliable, efficient separator performance calls for extreme levels of engineering precision. Perfect fit is essential, and so too are the material properties.
Every alloy, every rubber compound, and every aspect of component design and surface finish needs to be precisely matched to the application. Generic, non-genuine spares simply cannot be relied on to perform sufficiently nor last long enough to provide adequate levels of protection.
Even if a cheaper parts fits, you can never be sure that it will be able to withstand the harsh operating conditions inside your separator. In fact, you can be fairly sure it won't.
Only genuine spare parts can be trusted to maintain high levels of separation performance between normal maintenance intervals in Alfa Laval separators.
The advantages of genuine spare parts
Guaranteed precision fit
Advanced material properties tailored to application
Minimum downtime and risk of unscheduled repairs
Maximum operational lifetime
Optimum separation performance
Best possible protection against cat fine damage
The cost of separation failure
Separator failure can lead to dangerous concentrations of cat fines entering marine diesel engines, and the repair and downtime costs can quickly escalate.
Read more about the engineering behind even the smallest Alfa Laval component, and the costs of risking inferior parts.
Download brochure
How can you ensure maximum performance and engine protection?