Проверка технического состояния для систем инертного газа
Your Alfa Laval Smit inert gas generator requires little effort from the crew to operate reliably. However, periodic inspection in the form of a Condition Audit provides expert insights and advice that can be used to optimize its performance and secure long-term availability.
A Condition Audit determines the actual condition of your inert gas generator. It reports the maintenance status and possible service needs before performance is impaired or an unplanned shutdown occurs.
There are two types of Condition Audits, BasiCare and TotalCare. These can be further tailored to meet your specific needs, e.g. for a pre-docking inspection. The audits are completed with a comprehensive report that includes all the findings, along with detailed maintenance or repair advice.
Leaflet
Condition Audit for Smit IGG
Как мы можем вам помочь?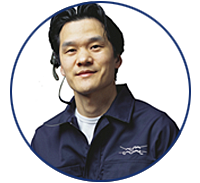 Обращайтесь к нам с вопросами и запросами на обслуживание.
Телефон аварийной службы морского судоходства: +46 4636 7700.
Benefits
Reduced risk of unscheduled repairs and system downtime
Savings through planned corrective actions rather than emergency repairs
Scheduling of service work to match dry dock planning
Opportunities to take advantage of new upgrade possibilities
Improved crew knowledge and assurance of correct operation and maintenance
Scope of supply
Condition Audits can be performed on all Alfa Laval Smit inert gas generators:
Alfa Laval Smit LNG/LPG (BUFD/BUCD)
Alfa Laval Smit Combustion (FU/BU)
Alfa Laval Smit Gas MEM
Alfa Laval Smit Combustion Portable (Portinert)
Scope of service
There are two types of Condition Audit for Smit inert gas generators:
BasiCare
This audit checks individual components, fine-tunes operating parameters and ensures that the vessel's crew understands how to maintain and use the system in a proper and optimal way. The follow-up repair work can be arranged efficiently for all parties.
TotalCare
This audit is an extension of the BasiCare programme and includes replacement of a number of critical and consumable spare parts. It provides the best of both worlds: a condition status report and optimal uptime for peace of mind.
During a Condition Audit, an Alfa Laval field service engineer inspects your inert gas generator with specialized equipment. Depending on the type of generator and audit, the following
will be checked:
Compressors, blowers and fans
Combustion chamber
Fuel oil pumps and supply
Analyzers and probes
Control panels
Gas dryer system
Gas chiller system
Valves and instruments
Other 360° Service Portfolio services for your equipment
Alfa Laval Equipment Upgrades for Inert Gas Systems

Alfa Laval Troubleshooting for Inert Gas Systems

Alfa Laval Training for Inert Gas Systems

Alfa Laval Spare Parts for Inert Gas Systems