Installation Supervision for PureBallast
To perform correctly from the start, your Alfa Laval PureBallast system should be installed according to best practices as well as classification society specifications. Based on many years of experience, Alfa Laval can provide clear guidance that speeds up and safeguards the installation process. This saves money by avoiding corrections at start-up and beyond.
What we do
The main components of your PureBallast system – enhanced UV reactor(s), filter and control system – are delivered pre-assembled and tested. We provide support and guidance for integrating them with regard to piping, feedback signals and optional remote control solutions.
Как мы можем вам помочь?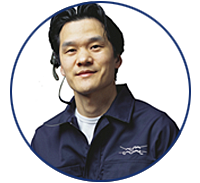 Обращайтесь к нам с вопросами и запросами на обслуживание.
Телефон аварийной службы морского судоходства: +46 4636 7700.
Benefits
You know that your system is installed according to type approval
You experience a faster, problem-free installation
You minimize the risk of corrections later on
You save time and money by avoiding errors
Scope of service
An Alfa Laval expert provides support and guidance for installing and integrating PureBallast components. Focus areas include:
Box opening inspection
Main component positioning – reactor(s), filter and control system
Pipe layout and intersections
Electrical cable layout
System accessibility
Pressurized air feed
Documents for submission to classification society
Other 360° Service Portfolio services for your equipment
Recommissioning for PureBallast

Performance Audit for PureBallast
Calibration for PureBallast
Condition Audit for PureBallast