The more effectively your crew works with your Alfa LavalPureSOx system, the higher its reliability and the lower its costof ownership. Training by Alfa Laval experts ensures crewskills in operation, maintenance and basic troubleshooting.
Alfa Laval provides two different trainings for PureSOx. One focuses on PureSOx operation, while the other focuses on maintenance and troubleshooting. Both offer practical hands-on instruction from our experienced trainers, as well as a permanently accessible e-learning module.
By raising crew competence and motivation, our skilled trainers help them optimize the use of your PureSOx system. Having a well-trained crew helps prevent unexpected issues and reduces both maintenance and operating costs.
Как мы можем вам помочь?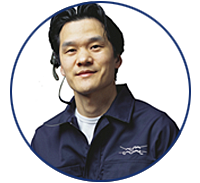 Обращайтесь к нам с вопросами и запросами на обслуживание.
Телефон аварийной службы морского судоходства: +46 4636 7700.
Benefits
Alignment of crew skills and knowledge that ensures safe operation and reliable performance
Correct operation that reduces the risk of downtime
Cost-effective troubleshooting of minor issues
Optimized maintenance that extends lifetime and reduces costs
Permanent e-learning access for review or to guide new crew members
Scope of supply
Alfa Laval provides training for all Alfa Laval PureSOx systems, regardless of configuration.
The e-learning modules used in the training are provided on a portable medium. They require no internet connection, which means they can be used for review or as a guide for new crew members who miss the hands-on training.
Scope of service
Alfa Laval offers two types of PureSOx training:
Operation Training
This training covers the operation of your PureSOx system. After training the crew will understand:
- PureSOx basics and how the system works
- System components and their function
- Alarms and warnings
Maintenance Training
This training covers maintenance procedures and basic troubleshooting, and asks the crew to work with example scenarios. The crew will gain an advanced understanding of:
- Tracing and resolving common system failures
- Non-compliance scenarios and their causes
- Maintenance schedules, scope and procedures

Both trainings combine hands-on instruction from an Alfa Laval expert with an e-learning module. Their exact content will vary depending on the specific configuration of your PureSOx system.
Other 360° Service Portfolio services for your equipment
Alfa Laval Condition Audit for PureSOx
Alfa Laval Performance Audit for PureSOx
Alfa Laval Exchange Programme for PureSOx
Alfa Laval Spare Parts for PureSOx