Поиск и устранение неисправностей для систем инертных газов
Your inert gas generator's operation is vital to the safety and operation of your vessel. Remote troubleshooting from Alfa Laval specialists can help your crew resolve performance or critical situations issues before they lead to critical situations.
Alfa Laval provides dedicated telephone support for all types of Alfa Laval Smit inert gas generators through a 24/7 service hotline. The support desk is manned by inert gas generator specialists who have operational experience, which means they can provide practical troubleshooting advice and professional support in critical situations.
With guidance from our specialists, many issues can be resolved by your own crew. In other cases, the necessary spare parts or an Alfa Laval field service engineer can be dispatched directly.
Leaflet
Troubleshooting for Smit IGG
Как мы можем вам помочь?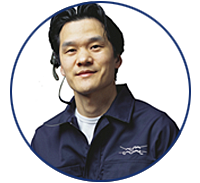 Обращайтесь к нам с вопросами и запросами на обслуживание.
Телефон аварийной службы морского судоходства: +46 4636 7700.
How to contact us
You can contact our service support desk in the following ways for remote troubleshooting or to provide supporting images/documents:
24/7 service hotline: +31 24 352 3200
E-mail: IGG.Service@alfalaval.com
Benefits
Expert support in preventing critical situations
Minimal inert gas generator downtime
Rapid assessment of spare part needs and deployment of a field service engineer if required
Minimized cost – crew members can be guided remotely to solve problems themselves
Scope of supply
Troubleshooting support from Alfa Laval is available for all Alfa Laval Smit inert gas generators:
Alfa Laval Smit LNG/LPG (BUFD/BUCD)
Alfa Laval Smit Combustion (FU/BU)
Alfa Laval Smit Gas MEM
Alfa Laval Smit Combustion Portable (Portinert)
Scope of service
Phone and e-mail support
Remote guidance in dealing with inert gas generator issues is available from Alfa Laval specialists.
24/7 service hotline
Alfa Laval specialists are on hand 24/7 to resolve critical inert gas generator issues by phone.
Call-out services
If shown to be necessary, Alfa Laval field service engineers can be dispatched for onsite troubleshooting anywhere in the world, in port or during voyage.
Other 360° Service Portfolio services for your equipment
Alfa Laval Condition Audit for Inert Gas Systems
Alfa Laval Equipment Upgrades f

or Inert Gas Systems

Alfa Laval Spare Parts for

Inert Gas Systems

Alfa Laval Training for

Inert Gas Systems