Поиск и устранение неисправностей для генераторов пресной воды
When a disturbance affects your freshwater generator, you need to get to the bottom of it as fast as possible. Alfa Laval troubleshooters have the knowledge and experience to solve major issues before they lead to extensive downtime.
What we do
Alfa Laval has a global network of experts who offer help wherever and whenever it is needed. If a problem arises related to your Alfa Laval freshwater generator, our troubleshooters will provide support to restore performance and/or prevent a hazardous situation. As well as ensuring that the problem is addressed, they take responsibility for finding the root cause and proposing actions to correct it.
Как мы можем вам помочь?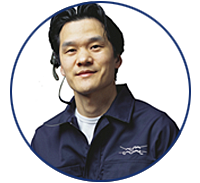 Обращайтесь к нам с вопросами и запросами на обслуживание.
Телефон аварийной службы морского судоходства: +46 4636 7700.
Benefits
Secure uptime
Find the cause of unplanned shutdowns to prevent repeat shutdowns
Increase production by ensuring top-notch equipment performance
Improve working conditions and prevent hazardous situations
Reduce maintenance costs
Scope of service
Alfa Laval troubleshooters are available 24/7 and across the globe. Located close to most harbours, they can be contacted through your local Alfa Laval sales representative for immediate onboard or remote support.
Troubleshooting support
The nearest troubleshooter is always found and – depending on the issue and urgency – sent to your vessel if needed.
Report and recommendations
Once the reason for the disturbance has been identified, the troubleshooter provides a detailed analysis of the root cause and suggests an action plan.
All Alfa Laval troubleshooters possess:
In-depth product knowledge
Customer process understanding
Practical experience
Theoretical knowledge
Material knowledge
Other 360° Service Portfolio services for your equipment
Cleaning Services for freshwater generators
Commissioning for freshwater generators
Commissioning Supervision for freshwater generators
Condition Audit for freshwater generators
Exchange for freshwater generator plate packs
Performance Audit for freshwater generators
Preventive Maintenance for freshwater generators
Reconditioning for freshwater generators
Redesign for freshwater generators
Repair for freshwater generators
Replacement & Retrofit for freshwater generators
Service Kits for freshwater generators
Service Tools for freshwater generators
Spare Parts for freshwater generators
Training for freshwater generators